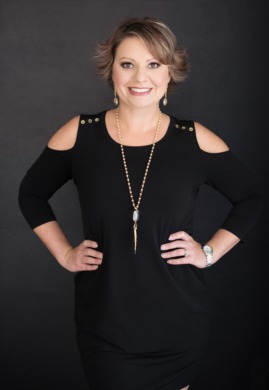 I'm Dee Salvas. I was born and raised in the Republic of Panama and moved to the United States to attend college. I am a graduate of the University of Florida with degrees in Elementary Education and Master of Special Education.

I moved to the Mississippi Gulf Coast in July of 2005. In August of 2005, I started my first teaching position for Biloxi Public Schools. Later that month Katrina came and changed all of our lives. Shortly after moving to the Coast to start my life, I, like most residents, lost everything. The months that followed the hurricane were beyond trying, but they also were what made me fall in love with the residents that call the Mississippi Gulf Coast home. I taught in the Biloxi School district for 7 years. In 2012, I completed a Master of Business Administration from William Carey University at night while I was teaching during the day.  I had a dream of traveling the world and being in business.  Apparently, the Lord heard my yearning for change, and I signed up for a property management class and that is where the change and dream came true.  In October of 2012 I became a licensed REALTOR with Fidelis Realty and then in March of 2014 I became an Associate Broker.  In March of 2015, I opened Fidelis Realty-Salvas Properties, LLC. I owned and operated Fidelis Realty-Salvas Properties until November of 2019 when my company of 15 agents merged with J. Carter and Company.  In April of 2021 I opened Moxie Properties.  
 
When I am not working, I spend my time with my fur kids, continue upkeep on my farm, and spend time with my friends and family. I enjoy running, biking, reading books, rescuing animals, learning, and traveling.  I am an animal lover through and through.  I am a Dave Ramsey believer and encourager.  I am goal oriented and driven.  I work hard and play hard!!!  Finding balance is very important to me. 

Caring about others has been my Number 1 motivator and what makes me tick! I love to make people smile, to help people make difficult decisions, to guide them in the right direction, to learn and share for the betterment of all. Real Estate is an avenue I found where I can make all those things come together to benefit others!!! Whether it is helping a property owner get property ready to list, discussing pros and cons of renting, finding your first home, or negotiating a multiple offer situation on your dream home, I've got you covered! I believe my education background along with my MBA bring together the perfect mix of experience that make me a valuable asset to your real estate transaction!!!  My goal is to make your real estate experience as easy and positive as possible!!!